August 18, 2016 - August 19, 2016
104 Broadway, Chippendale , Australia
Religious Freedom experts gather for UNDA conference
Catholic Communications, Sydney Archdiocese,
5 Aug 2016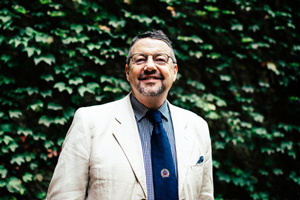 The University of Notre Dame Australia's School of Law, Sydney, will hold its Religious Liberty Conference, in conjunction with its Annual Liberty Lecture at the university's Broadway campus.
Dr Iain Benson, Professor of Law at Notre Dame will present the Annual Religious Liberty Lecture on the topic of Protecting Religious Freedom in an age of New "Rights", Discrimination and Equality on Thursday 18 August at 6pm.
The following day, 19 August, a full-day Religious Liberty Conference will examine the varieties of diversity – a mantra of the contemporary age often honoured more in the breach than the observance – and its impact on religion.
The Conference seeks to examine and clarify the ways in which genuine diversity is under threat in the modern world. The conference will resonate with those concerned about civil liberties; whether or not they are themselves religious.
There is a fantastic line up of highly regarded speakers and panelists from the academic world, the legal profession and religious life.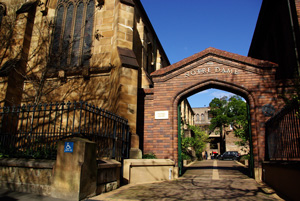 Archbishop Julian Porteous will speak about religious freedom in Tasmania in the context of the marriage debate.  This follows a claim being made against him in Tasmania's Anti-Discrimination Commission for distributing the Don't Mess with Marriage pastoral letter.  Dr Augusto Zimmermann will discuss other freedom issues as they relate to the proposed redefinition of marriage.
Professor Michael Quinlan, Dean of the School of Law, will speak about the removal of the right of conscientious objections for health care professionals and Associate Dean Dr Keith Thompson will speak about a proposal for specific legislation to protect religious liberty.
Barristers Charles Wilson, Chris Brohier and Dan O'Gorman SC will tackle the issues of freedom of expression and thought in the workplace, the imposition of exclusion zones around abortion clinics and other issues surrounding religious liberty.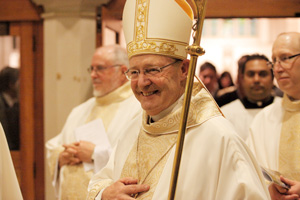 The day will also feature two panels discussing religious freedom and diversity in the media and the controversial Safe Schools program.
Professor Nicholas Aroney will also address the role of oaths and affirmations when giving testimony.
The Conference will teach attendees how to protect religious liberty in Australia and provide a crucial opportunity to network with others in this field.
Registration is free but RSVP is essential.  RSVPs close Friday, 12 August 2016.
RSVP for the Annual Liberty Lecture by phoning Palak Pandya on 02 8204 4300 or emailing sydney.law@nd.edu.au
RSVP for the Religious Liberty Conference here: http://www.nd.edu.au/events/2016/religious-liberty-lecture
This entry was originally posted at http://www.sydneycatholic.org/news/latest_news/2016/201685_1622.shtml
To read the pamphlet for the event, please click here.