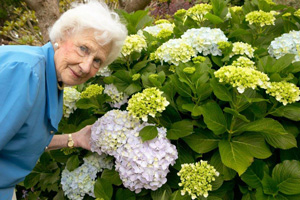 By Catholic Communications, Sydney Archdiocese, 9 Sep 2016.  Extracted from the Catholic Archdiocese of Sydney website at https://www.sydneycatholic.org/news/latest_news/2016/201699_39.shtml
The number of Australians aged 65 and over will more than double by the middle of the century. Whilst this is a great success story in human development, it brings with it its own challenges. This year's statement highlights the reality of ageing, examines the effect on the individual and society and offers practical suggestions and challenges for the Christian world.

Fr Peter Smith, Promoter of Justice and Peace for the Archdiocese of Sydney explains the universality of the Statement's theme which celebrates the innate dignity of older people, recognises the integrity and true value of their lives and the comprehensive nature of their contribution to society.

Sr Patty Fawkner, Bishop Antoine-Charbel Tarabay and Fr Kevin McGovern at the Social Justice Statement Launch

"Ageing is not just an issue for the aged themselves or for their carers" says Fr Peter, "but calls for a response from all in society, young and old alike; family, healthcare professionals, faith communities and legislators."
"How important it is to value all people in our society but above all to protect the vulnerable and prize the wisdom of our older members", he says.

The Statement urges us to turn away from a throw-away culture capable of reducing a person's value and instead embrace a culture fostering life and faith in action. It calls us to build inclusive families and communities cherishing everyone.

Vincent Long, Bishop of Parramatta and Chairman of the Australian Catholic Social Justice Council commented on the challenge of an ageing community.

"At this time in Australia, we face a threefold challenge: to work for an inclusive society that brings older people into the heart of the community; to ensure the dignity and care of people who are frail and most vulnerable to neglect or abuse; and to foster solidarity among all generations."

Recognising people are living longer and our quality of life is improving in Australia, the Statement examines the need for genuine participation and considers the experiences of older people and how they contribute to our society. It looks at how we value different kinds of contribution, urging us to reflect upon the unique value of older people's contribution, whether it be paid or unpaid, such as through volunteering or caring for family members. It also considers the difficulties older people may face and raises concerns about those who are already marginalised in society or economically vulnerable.

'A Place at the Table' calls for solidarity between the generations

The Statement draws attention to particular examples of disadvantage including unemployed older workers; grandparent carers in cases where there is substance abuse, relationship breakdowns or family violence in the lives of their adult children; Aboriginal and Torres Strait Islander peoples; and women who have limited retirement savings; people experiencing homelessness or lacking secure, affordable accommodation.

The Bishops warn: "If current inequities are not addressed, the hardship vulnerable people experience will simply follow them into retirement". The warning extends to aspects of our society that devalue older people through ageism, elder abuse and social isolation. The Statement references the 'marketisation of the aged care sector' and the nature of the home care industry and seeks to address this devaluation by placing the promotion of human dignity at the centre of care.

Through the Statement, the Bishops echo Pope Francis' description of aged care facilities as 'the lungs of humanity' in our parishes and communities and call for better resourcing of programs and services that integrate older people into the community, better care and training of staff, improved staffing levels and improved staff-to-client ratios. The Bishops give us a reality-check in our increasingly homogenised and youth-oriented culture, reminding us:

They add there is a deep "call to dignify those who are dying by accompanying them in their final journey in life. As a society, we must foster a culture of compassionate care that values and protects people in their final period of life." They call for greater support of carers and family members and increased training in palliative medicine.

The title of the Statement, 'A Place at the Table', takes its name from a story told by Pope Francis about a family isolating the grandfather from the dinner table and making him eat alone. One day the father sees his child playing with wood and asks him what he is doing. He answers he is "building a table for you papa, for when you get old like grandpa". In choosing this title, the Bishops are calling us into an inclusive model of family and community life, where there is a place at the table for all.

The Statement underlines the call by Pope Francis: "[H]ow I would like a Church that challenges the throw-away culture by the overflowing joy of a new embrace between young and old!"

The Statement was launched at the Australasian Catholic Press Association Conference in Sydney on 6 September by Father Kevin McGovern, the Emeritus Director at the Caroline Chisholm Centre for Health Ethics, and Sister Patty Fawkner, a Sister of the Good Samaritan and writer, educator and facilitator.

"While this Statement is about justice in an ageing society, it is not simply about old people" said Bishop Tarabay.

"This Statement's emphasis is the solidarity between generations that includes every member of our society. It calls all of us to be active in building communities of mercy and love."

Above: the cover of the 2016-2017 Australian Catholic Bishops Social Justice Statement.

In the Archdiocese of Sydney, Fr Peter explains the Justice and Peace Office will again be promoting and supporting the Bishop's Social Justice Statement.

"It is my hope that every parish, school, and community would attend to these words of our Bishops and celebrate the ageing of our communities" he says.

Fr Peter urges all to "use this opportunity to celebrate the value and dignity of older people in Australia and commit ourselves to redress some of the injustice they can often experience."
Further information:
The full Statement can be downloaded here
To order more copies along and with prayer cards, 10 step suggestions and media resources go to www.socialjustice.catholic.org.au.
'A Place at the Table: Social Justice in an Ageing Society' – Summary of 2016-2017 Social Justice Statement
Pope Francis, (2013), 'Grandpa's Table', Morning Meditation in the Chapel of the Domus Sanctae Marthae, 19 November 2013, LÓsservatore Romano, Weekly Ed., n.47.
Pope Francis (2016) Amoris Laetitia, Apostolic Exhortation on Love in the Family, Libreria Editrice Vaticana, Vatican City, n. 191.