Sydney's Catholics Encouraged to Get Behind Anti-Poverty Week 2014
Catholic Communications, Sydney Archdiocese,
16 Oct 2014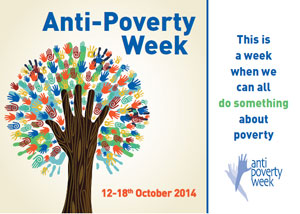 With the latest national statistics showing poverty is on the rise in Australia, and with more than 2.5 million people, including one in six children struggling to fulfil their daily basic needs, Anti-Poverty Week 2014, from 12-18 October, is bringing to light the reality of poverty in our communities.
The aim of Anti-Poverty Week is to strengthen public understanding of the causes and consequences of poverty and hardship around the world and in Australia. The Archdiocese of Sydney's Justice and Peace Office is encouraging Catholics in the Archdiocese to get behind the campaign.
"In a society rich in resources and filled with truly good people, there are opportunities for us to play a part in making change happen," explains Qwayne Guevara, Research & Project Officer for the Justice and Peace Office, Archdiocese of Sydney.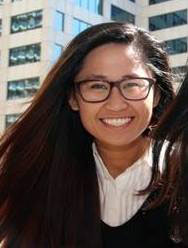 "In solidarity, we must seek the common good of all through doing the little things. During this Anti-Poverty week, we are encouraging people to raise awareness and offer up time to those most in need. Poverty is not as far as we think. Poverty is sitting on our doorsteps crying for any act of kindness," she says.
The Australian Council of Social Service revealed in its latest national poverty report that more than 600,000 children, and one third of children in single parent families, lived below the poverty line. To be considered "below the poverty line", a family of four needed to be surviving on less than $841 a week, and a single adult on less than $400 a week.
Ray Reynolds, President St Vincent de Paul Society NSW says that the Society is in a unique position to understand the effects of poverty.
"Every day our 5000 members across NSW are visiting people in their homes and witnessing firsthand the real hardships that people are facing. The story they are telling us is a bleak one and we can't continue to pretend that poverty is not a growing issue in this country," he says.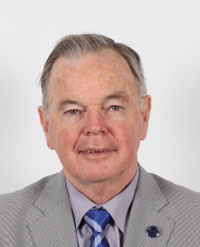 St Vincent de Paul is getting behind Anti-Poverty Week this year by hosting a number public events. On Sunday 12 October, teachers from Sydney's Catholic Education Office (CEO) volunteered for St. Vincent de Paul's night patrol to provide coffee, snacks and conversation with the less fortunate in the inner city. And onSaturday18 October, Vinnies with be working with the CEO once again to provide a BBQ breakfast for people in need within the local Prince Alfred Park communities at Central Railway Station in Sydney.
More than 400 activities were organised for Anti-Poverty Week last year, and even more expected to run this with, with over 500 organisations either hosting or sponsoring an activity during the Week. They included welfare agencies, community centres, overseas aid organisations, religious groups, schools, libraries, TAFEs, universities, businesses, service clubs, unions, disability organisations, youth groups, housing organisations, media outlets, sporting groups, local councils, financial institutions and government departments.
Although the Archdiocese of Sydney's Justice and Peace Office is not hosting an event this week, they are supporting several events in Sydney and calling on the city's Catholics to do the same.
"We support numerous events in Sydney organised St Vincent de Paul, St Canice Parish Elizabeth Bay and the Catholic Education Office during the week," says Qwayne Guevara.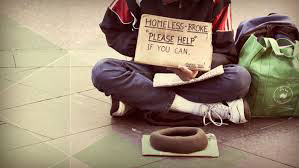 "We strongly encourage people to develop their understanding of the issue in order to be able to make informed choices and contribute to the discussions on poverty. Everyday witness to Christ's love is essential," she adds.
The issue of poverty has been a constant theme during the papacy of Pope Francis. Earlier this year, during a speech to U.N. Secretary General Ban Kai Moon, the Pope called for governments to do their part to aid the poor by redistributing wealth in a spirit of generosity.
The Pope has encouraged individual Catholics to accept the responsibility to help the less fortunate in our society, especially the poor, the sick and those left on the "peripheries" of society (address for World Mission Sunday 2013).
Anti-Poverty Week is a great place to start! For those who would like to participate in an event, visit:http://www.antipovertyweek.org.au/calendar-of-activities-2014