by Catholic Communications, http://www.sydneycatholic.org/news/latest_news/2015/2015310_1307.shtml,
Qwayne Guevara, the Archdiocese of Sydney's Justice and Peace Research  and Project Officer and representative on the Sydney Alliance, is preparing to pack a basketball and other belongings and join the Move in With Mike campaign set to take place on the steps of NSW Parliament House on Wednesday, 11 March.
Hundreds of Sydneysiders are expected to take part in the campaign, each bringing with them a small item of furniture or household good such as a lamp, toy, rug, sleeping bag or kitchen utensil as a symbol of their intentions to "move in" to highlight the lack of affordable housing to rent or buy.
"We are urging both sides of politics to address housing stress, particularly in Sydney where rents and the cost of a house are now unaffordable for an increasing number of city residents," says Amanda Tattersall, Executive Director of the Sydney Alliance.
With the city current boom in real estate showing no signs of slowing, Sydney median house prices now stand at around $850,000.
"These are insane prices," Amanda says pointing out that not only is this beyond most young would-be home buyers but that the stamp duty alone on a property of $850,000 along with mortgage registration and transfer fees is more than $34,000.
Last night in the second debate between the state's two political leaders in the run up to the State Election on 28 March, Leader of the Opposition, Luke Foley promised that if elected he would move to allow first home buyers to pay off stamp duty in instalments over several years, rather than as a lump sum. However it is uncertain if repayments would be fixed or locked-in.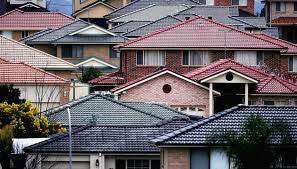 While welcoming this, the Sydney Alliance wants the NSW premier Mike Baird to make a similar commitment although the State Government has already introduced stamp duty concessions.
"We have been lobbying both sides of Parliament on the issue of stamp duty since November 2013," says Qwayne, pointing out that with the current boom in housing across Sydney and the resultant increase in the amount of stamp duty due, home ownership is now out of reach for many of the city's residents, particularly young people.
Established four years ago, the Sydney Alliance is an a-political coalition. Along with the Archdiocese of Sydney, the Sydney Alliance is made up of representatives from the city's different religions, faiths, ethnic and cultural organisations, universities, schools, migrant and refugee communities, trade unions and local communities.
While changes to stamp duty charges are helpful, the Alliance believes more must be done and is urging the NSW Government to adopt new housing initiatives such as "Shared Equity."
Already successfully underway in Western Australia, WA, South Australia and the Northern Territory as well as operating in Britain and the USA, Shared Equity programs offer those on moderate incomes a chance to buy their own home with a partner such as a state Government or a private investor retaining a permanent percentage of ownership.  Although the purchase may only have 50 or 60 percent equity in their home, their equity partner has no occupation rights over the house or apartment, and the initial cost of purchase is far more affordable than it would otherwise be.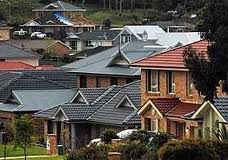 "This means instead of a Sydney apartment costing $660,000, under the scheme the cost could be just $330,000," Amanda explains, pointing out that not only does this form of housing give medium income earners a chance to own their own home and have long term security, but when the house or apartment is sold, they also share in any profit realised from the sale.
In some instances home ownership through Shared Equity means the purchaser owns the bricks and mortar while their equity partner has permanent title to the land on which the house or apartment is built.
In other cases such as in WA, the Department of Housing where a "shared equity" scheme was introduced in 2011, the Department retains 30 percent ownership of a series of newly-built homes and off the plan properties to enable lower income families and couples the chance to purchase these at prices well below market value.
In addition, the WA Department of Housing guarantees to buy back the 60% paid by the purchaser at market value when they are ready to sell and share in any profits made as part of the sale.
Buyers under the WA scheme are not charged rent or interest, are permitted to make improvements with eligible buyers offered fixed or flexible loans by the Department.
"This is what we need to be looking at in Sydney as a way to help make housing affordable," says Amanda Tattersall.
The Sydney Alliance is working closely with the National Council of Social Services NSW NCOS in creating a blue print for a Shared Equity Housing Scheme for the city.
"This type of scheme will also benefit people who are currently renting, giving them a chance t o begin owning their own home at a cost comparable to their present rental expenses. It will also give people who are renting the confidence to move out of the rental market into shared equity home ownership," she says.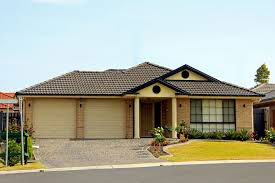 Already strongly in favour of this type of scheme operating in NSW are the City of Sydney, the Property Council of NSW, the Urban Research Centre at the University of Western Sydney and peak organisations such as Argyle Community Housing, Shelter NSW, Evolve Community Housing and the Western Sydney Community Forum.
However Shared Equity critics claim there are hidden dangers or legal flaws.
Different scheme can have different arrangements but in practice shared ownership is a tenancy, with an expensive down payment for an option to buy the whole property at a later date.
Some schemes have highlighted  potentially serious and expensive problems. The landlord or housing association or department remains the owner of the property up to the point of the 100% buyout and the tenant can be evicted for rent arrears and not compensated for the payment.
Other questions around Shared Equity include ceiling on equity available, reduced estimate of overtime and low limit on debt.
More information about Shared Equity Housing as well as Wednesday's "Move in with Mike" Sydney Alliance campaign for affordable housing can be found at http://www.sydneyalliance.org.au/housing