Call for Compassion for Refugees and Immigrants on Social Justice Sunday
Catholic Communications, Sydney Archdiocese,
25 Sep 2015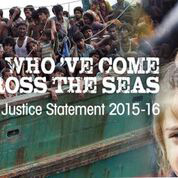 Churches and parishes across the country will mark Social Justice Sunday this weekend with prayers, homilies and reflections for the men, women and children who have risked their lives on dangerous sea voyages in a desperate search for safety and a future.
The Australian Catholic Bishops Conference annual Social Justice Statement this year has called for refugees and asylum seekers, particularly those who arrive by boat, to be welcomed and treated with compassion and fairness.
The launch of "For Those Who've Come Across the Seas: Justice for Refugees and Asylum Seekers," the Social Justice Statement for 2015-16, released by the Australian Catholic Social Justice Council (ACSJC) took place two weeks ago. It coincided with the Federal Government's commitment to permanently resettle 12,000 Syrian refugees currently in camps in Turkey, Jordan and Lebanon.
Now as Australian Catholics prepare to commemorate Social Justice Sunday, Pope Francis has once again made a powerful call for compassion for the world's refugees and immigrants.
In the first-ever Papal address to the US Congress in Washington DC, Pope Francis urged Americans to "reject a mindset of hostility" towards immigrants and refugees, and spoke of how he, the son of Italian immigrants to Argentina, was once himself an immigrant.
"Building a nation calls us to recognise that we must constantly relate to others," he said.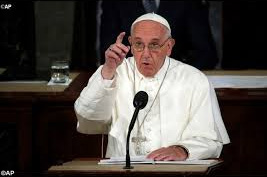 As Europe struggles to cope with the recent influx of more than 215,000 refugees from war-torn Syria, the USA is currently dealing with the recent flood of more than 60,000 unaccompanied minors from Central America desperate to work and live in the States.
Unauthorized immigrants, the majority of whom come from Mexico, account for 3.5% of the States' overall population and interestingly, according to Pew Research, they make more than 5.1% of the US workforce.
For the past several weeks, spurred on by billionaire and Republican Presidential hopeful, Donald Trump who launched his campaign two months ago in an extraordinary and and racist attack on America's Latino immigrant population claiming they were "drug dealers, criminals, rapists," immigration in the US has become a divisive issue.
Speaking softly in heavily accented English, Pope Francis said America should not be put off to by the number of immigrants who are trying to make this their home.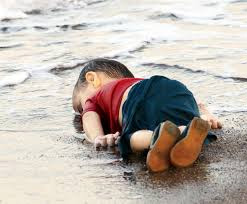 "We must not be taken aback by their (immigrant and refugee) numbers, but rather view them as persons, seeing their faces, listening to their stories, trying to respond as best we can to their situation…to respond in a way which is always humane, just and fraternal," the Holy Father told Congress.
The Pontiff's words echoed previous pleas for tolerance, understanding.
"When I listened to the broadcast of Pope Francis' address, what really struck me was his call for America and the world to look at refugees and immigrants as people, to see their faces and listen to their stories. This is exactly what the Holy Father urged us to do when he visited the migrant island of Lampedusa off the Italian coast in July 2013," says Dr David Brennan, Editing and Publications Officer for the Australian Catholic Social Justice Council.
At Lampedusa, Pope Francis spoke of the "globalisation of indifference" when he celebrated an pen air Mass on the Island, where tens of thousands continue to arrive by boat to seek asylum in Italy, making the dangerous journey by sea in rickety boats from the coast of Libya and other nations across North Africa. Each year many hundreds drown including untold numbers of children.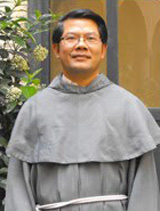 The tragic drowning of just one child, not in the sea off Italy but instead washed up on a beach in Turkey, has helped change the "globalisation of indifference."
Wearing a red t-shirt and blue shorts, three-year-old Aylan Kurdi from Kobani, a war ravaged Kurdish town on the Turkey-Syria border has put a human face on the tens of thousands who risk everything in their desperate flight from war, torture, persecution and despair.
"He was a little boy. He was a Muslim. But he looked so familiar to anyone who has struggled to put shoes on a toddler, tucked a child into bed, or struggled to wash a child's hair," President of the Refugee Council of Australia, Phil Glendenning said when he officially launched the 2015-16 Social Justice Statement at Mary MacKillop Place earlier this month. "Perhaps it was, as Frank Brennan has written recently, his familiar clothes. For me it was his shoes. The sandshoes. I picture his mother trying to get them on him that morning as he wriggled about in her arms. An ordinary human child, in the image and likeness of our own children, and as we once were. I hope in our references to him we can afford him the dignity that he was denied in his death."
The 2015-16 Social Justice Statement "For Those Who've Come Across the Sea" pulls no punches and makes for powerful and at times deeply disturbing reading. Added weight and resonance to this year's Social Justice Statement can be found in the opening letter which is written by former refugee and now Chair of the Australian Catholic Social Justice Council, Bishop Vincent Long Nguyen.
Forced to flee his homeland as a teenager after the communist takeover of Vietnam, Bishop Vincent was one of the many thousands of boat people who arrived in Australia in the 1980s in search of safety and a new life.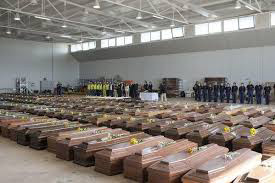 "Australia rose to the challenge in the past with the generous embrace of migrants and refugees. It proved itself especially courageous during the Indochinese exodus and accepted an unprecedented number of Asian refugees," he writes and urges Australians to once again treat victims of conflict and persecution with compassion, kindness and generosity rather than incarcerating them in harsh untenable conditions in off-shore detention centres.
Refugees and asylum seekers will again take centre stage on 17 October when the Archdiocese of Sydney's Justice and Peace Office holds its annual "Social Justice Gathering" at Summerhill Parish.
Speakers at this year's event which will run from 10.30 am until 3 pm, will include Dr David Brennan from the ACSJC as well as leaders from Sydney refugee organisations and the Sydney Alliance. There will also be workshops on how to assist refugees to integrate within local parishes and local communities.
To learn more about the Archdiocese's Social Justice Gathering on 17 October see https://justiceandpeace.org.au/
For this year's Social Justice Statement and any or all of the previous 26 Social Justice Statements since 1988 can be downloaded from the Council's website at www.socialjustice.catholic.org.au
Original story here: https://www.sydneycatholic.org/news/latest_news/2015/2015925_1379.shtml