Archdiocese Justice Gathering to Focus on Sport as "A Crown for Australia"
Catholic Communications, Sydney Archdiocese,
23 Oct 2014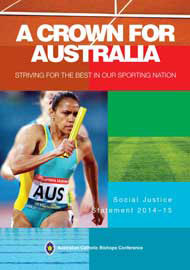 Australia has the reputation of being a 'sporting nation', but how often do Australian Catholics contemplate the link between participating in sport and living Christian lives? Can sport be used as a vehicle to unite communities, or rather to divide? And can it be used as a force for social justice?
These questions and more will be discussed this coming Saturday by those attending the Archdiocese of Sydney's Social Justice Gathering at St Patrick's Catholic Church in Summer Hill, which will focus on the Australian Catholic Bishop's Social Justice Statement of 2014-2015 on the topic 'A Crown for Australia: Striving for the best in our sporting nation.'
"The Archdiocesan Social Justice Gathering is a forum hosted by the Justice and Peace Office twice a year which brings together people who are passionate about social justice and want to make a difference," says Stephanie Lan, Research and Project Officer for the Archdiocese of Sydney Justice and Peace Office.
"The forum provides a space to share ideas, reflect, build relationships and find out ways in which people can take action in their own communities," she adds.
With an array of serious issues threatening justice around the world today, the topic of sport is an interesting selection of this year's Social Justice Statement in Australia. According to Archbishop Denis J. Hart, President of the Australian Catholic Bishops Conference, the impact of sport in our Australian society is much greater than many of us may initially think!
"In this Social Justice Statement, Australia's Bishops celebrate the many blessings that sport offers us as individuals and as a community: personal development, friendship and solidarity, a contribution to our own health and that of our nation, and the sheer joy of movement and skill," Archbishop Hart explained in his letter for Social Justice Sunday, which took place on 28 September this year.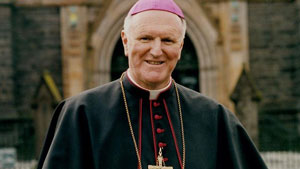 "Against these blessings we have to acknowledge a darker side whish too often reveals violence on and off the field, abuse of drugs and alcohol, racism, sexism and commercial exploitation," the Archbishop added, noting that it is important for Catholics in society to confront the influences that undermine and distort the ideals behind sport.
Pope Francis has also spoken several times on the importance of using sport as a force good, stating at a recent meeting with athletes in the Vatican: "When an athlete, even as a "pro," cultivates this "amateur" dimension, he is contributing to the good of society, he is building up the common good through the values of generosity, camaraderie, and beauty."
The Archdiocese of Sydney's Justice and Peace Office also supports the idea that sport can bring people together – but it also something that can divide if it is not used for good.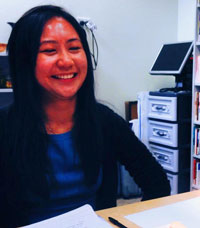 "Sport is a community building tool and when the right culture is promoted, it can be a source of joy and development. For marginalised groups such as migrant and refugee communities and people with disabilities, it is often a great means of social inclusion," Stephanie Lan explains.
"However, sport can also be a source of exclusion, discrimination and violence. Our society still needs progress in many areas such as recognising women in sport and eliminating racism before we can truly call it a 'fair go for all'."
The Social Justice Statement released by the Australian Catholic Bishops Conference in September this year also emphasised that Australians cannot let go of our 'fair go' attitude when it comes to sport. The document states: "For our personal health, for the life of our communities, and as a nation that believes in the 'fair go' and keeping an eye out for the most vulnerable, Australia needs to be a sporting nation, both at home and abroad."
In an increasingly multicultural nation, and with more and more people engaging in a wider variety of sports including the more traditional Australian genres as well as those sports recently introduced from overseas, using sport as a means for social justice really can be a unifying tool, a "Crown for Australia", if done right.
For those interested in participating in the Archdiocese of Sydney's Social Justice Gathering, which will be held on Saturday 25 October from 10:30am-3:30pm at St Patrick's Catholic Church in Summer Hill, please RSVP on Facebook as soon as possible:https://www.facebook.com/events/280111068845005/