Stand up and be Counted: Mark your Religion on the 2016 Census
Catholic Communications, Sydney Archdiocese,
5 Aug 2016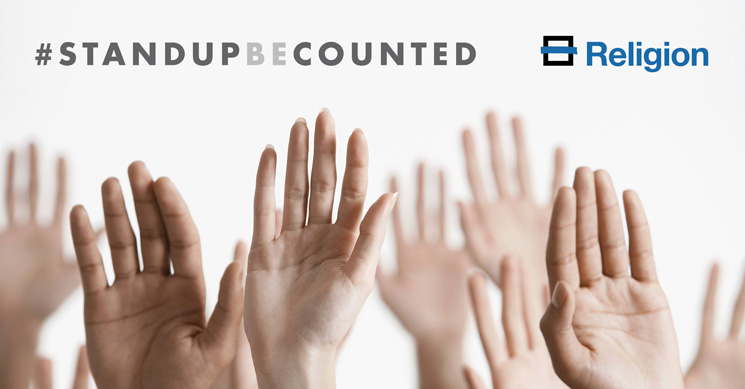 This year, for the first time, "no religion" will be the first option on the list and if trends in other countries are anything to go by, it is anticipated that this simple change will see the number of "nones" dramatically increase. The Atheist Foundation is hoping to capitalise on this, with advertisements pushing for the "no religion" vote.
A high "no religion" vote would support the claim that Australia is a secular nation in which religion should be pushed from the public square.
What you believe in matters, so stand up and be counted by marking your religion on the 2016 Census.
Religious faith is growing right around the world and what we believe remains a vital part of the life, culture, thinking and behaviour of Australians in our religiously diverse nation. Identifying your religious belief gives important information for future planning for resourcing of things like education, healthcare and social services to which Religious organisations make a massive contribution.
Just as important, it provides a snapshot of who we are, and what drives our attitudes and behaviour. Saying Yes to faith will also highlight the importance of maintaining religious freedoms in our multi-faith nation. Stand up and be counted, and be sure to mark 'your Religion' on the 2016 Census on Tuesday August 9.
Click here for a resource created by the Diocese of Wollongong on the Census:
The Census website can be found below:
https://www.census.abs.gov.au/eCensusWeb/welcome.jsp#top2
This post was originally posted by the Catholic Archdiocese of Sydney at http://www.sydneycatholic.org/news/latest_news/2016/201685_1918.shtml
 For further information on how to complete the Census, read "How to Complete the Census' or visit the Australian Bureau of Statistics Census website.